Emergency Medicine ECHO is coming
Commencing in July, the Emergency Medicine ECHO Program will run monthly sessions until November.
Posted on May 08, 2023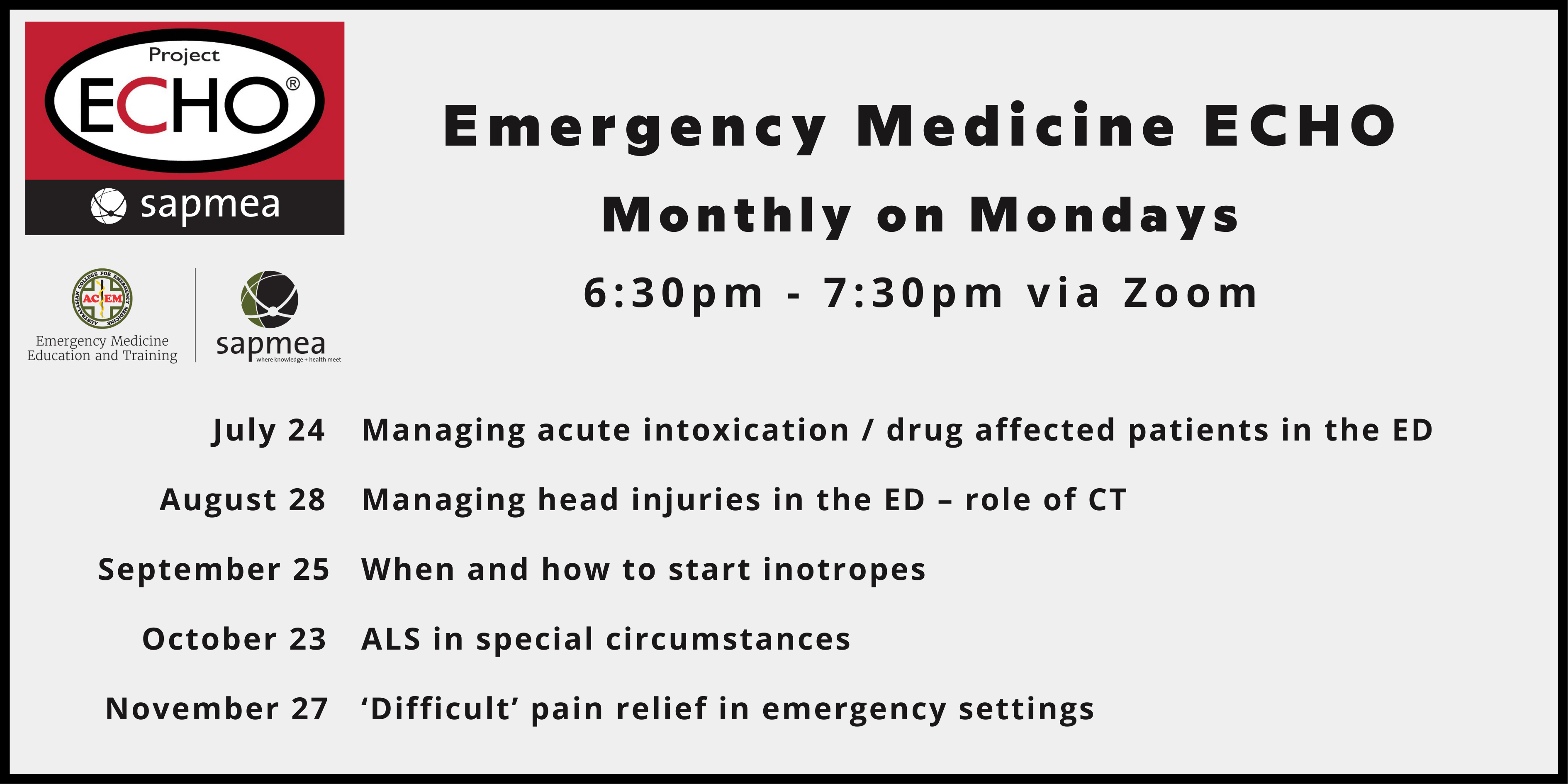 Creating a community of practice for shared learning and professional support.
Online sessions provide an opportunity for participants to learn best-practice emergency medicine care from our panel of experts and contribute to debriefing case discussions.

Individuals and teams are invited to submit cases for clinical debriefing to promote learning and reflection, and identify opportunities for improvements in workflows and processes to improve subsequent patient experiences and minimise the risk of future adverse outcomes.

All healthcare professionals working in emergency care settings from across South Australia are welcome to join this FREE program.

We have a highly esteemed panel line-up, plus a host of guest panellists!

Dr Alison Lydeamore, GP & Director of Clinical Training EFNLHN
A/Prof Robert Dunn, EM Consultant & Director of Clinical and Academic EM, RAH
Neralie Wearn, Retrieval Nurse, MedSTAR
David Tingey, Critical Care Retrieval Paramedic, MedSTAR