AOD ECHO Network
Join the AOD ECHO Network to share and learn evidence-based, best-practice management with a multi-disciplinary team.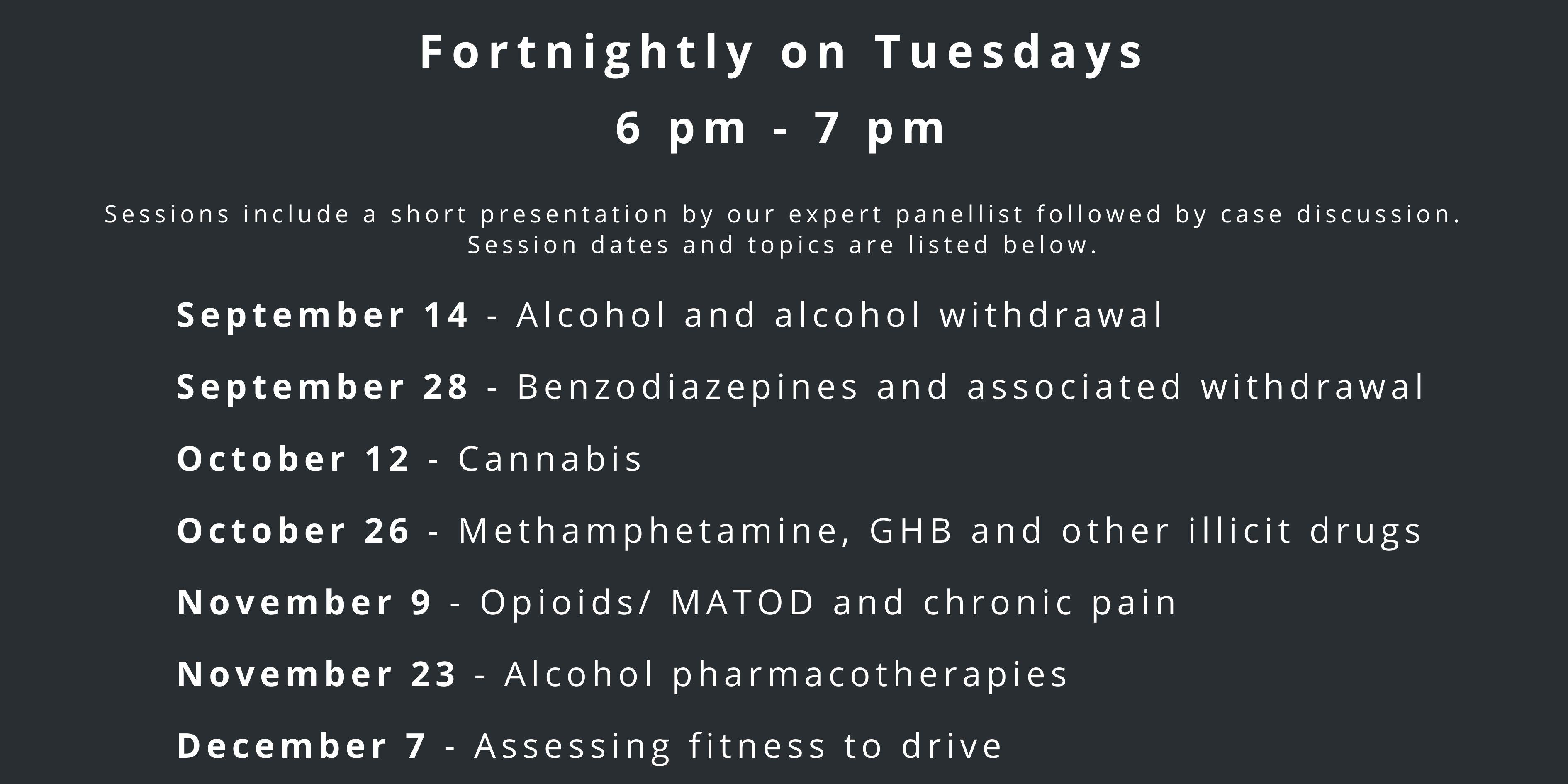 Join the AOD ECHO Network
Complete the enrolment form to register your interest in joining the AOD ECHO Network.
ECHO aims to create a community of practice for shared learning and professional support.
We ask that members commit to joining sessions regularly.
CPD eligibility - RACGP members will be eligible to receive 40 points (Cat 1) for a Reviewing Performance activity under the Peer-Group Learning model. ACRRM members will be eligible to receive Case Discussion Credits under the Performance Review Category. Points and certificates will be sent/allocated at the end of the ECHO series. For more information, visit our ECHO Homepage.

If you are from outside of South Australia or a non-health professional interested in sitting in on an AOD ECHO session, please email echo@sapmea.asn.au regarding attendance as an observer.

Whilst we endeavour to register all applicants, priority will be given to those located in rural/remote South Australia and those with a patient case to present.
Submit your cases
ECHO participants are encouraged to contribute a case presentation during the AOD series.
Download and complete the AOD case template and submit to echo@sapmea.asn.au.
We welcome cases that involve common clinical scenarios related to diagnosis and care; as well as difficult, complex or challenging presentations and patient management scenarios.
The benefits of presenting a case during an ECHO session include receiving advice and feedback on current strategies, gaining perspectives from a multi-disciplinary professional support network, and arming you with the knowledge and confidence to improve patient care.
Please note that ECHO sessions are not secondary consultations and do not replace specialist referral, where needed.
Session resources
SESSION 1: 14 Sept 2021
SESSION 2: 28 Sept 2021
SESSION 3: 12 Oct 2021
SESSION 4: 26 Oct 2021
SESSION 5: 9 Nov 2021
SESSION 6: 23 Nov 2021
Learning outcomes
At the end of the AOD ECHO Network sessions, participants will be able to:
Identify patients at risk of Alcohol and/or Other drugs misuse disorders.
Assess and diagnose Alcohol and/or Other Drugs misuse disorder.
Manage patients with Alcohol and/or other drugs misuse disorders using a multidisciplinary approach.
Dr Chris Bollen - facilitator
General Practitioner
Chris Bollen is a GP at Oakden Medical Centre and Director of BMP Healthcare Consulting. His areas of expertise include systems for chronic disease management, doctors' health, care of older people, the primary health care/community/hospital interfaces, quality improvement and change leadership.
Chris is currently Deputy Chair AMA(SA) Council of General Practice, and has previously been Deputy Chair of RACGP SA&NT Faculty Board, Chairperson of SA Divisions, and CEO of Adelaide North East Division of General Practice.
Dr Rachel Humeniuk - Panellist
Addiction Psychologist

Rachel Humeniuk is an Addiction Psychologist with a background in medical science. She is currently working clinically in private practice at BlueSky Psychology where she specialises in treating adult AOD clients. She also runs the AOD day program at The Adelaide Clinic for inpatients.
Rachel has a PhD in Psychopharmacology and has 30 years experience in the AOD arena, including AOD research for the World Health Organisation running the ASSIST project, and DASSA.
Dr Chris Holmwood - panellist
Addiction Medicine Specialist
Chris is an Addiction Medicine Specialist with DASSA where he has worked since 2006. Prior to that he was Clinical Director of the South Australian Prison Health Service for 5 years, and before that was a general practitioner.
Chris has a particular interest in improving the way the health system responds to people with substance use problems.
Kate Kelly - panellist
Consumer Advocate
Kate is currently the Coordinator of the Community Partnership Program as well as the Coordinator of the GP Program at DASSA. Kate has a strong interest in community engagement and reducing stigma for people who use alcohol and other drugs, as well as her interest in ensuring that GPs are equipped to provide these people with the best possible care.
Kate commenced her career in health following a brief stint as a community advocate at DASSA, and many years as a poor and sometimes employed member of the arts community.
Shelley Toepfer - panellist
Drug and Alcohol Clinical Nurse Consultant
Shelley Toepfer is a Clinical Nurse Consultant with Clinical Partnerships at Drug and Alcohol Services SA (DASSA) GP Inreach Primary Health Care Program.
Shelley has worked for some 30 years in the area of Alcohol and Other Drugs and Mental Health and has post graduate qualifications as a specialist nurse in addiction and co-mobility.
Jenny King - panellist
Drug and Alcohol Clinical Nurse Consultant
Jennifer King is a Nurse Consultant with Clinical Partnerships at Drug and Alcohol Services SA (DASSA) in the GP Inreach Primary Health Care Program.
Jennifer holds a range of Post Graduate qualifications in both mental health and addiction and has worked across a range of services in Australia and the United Kingdom.
Dr Bronwyn Gordon - panellist
Addiction Medicine Specialist
AOD programs and resources
Learn more about how ECHO sessions work here.
Find other ECHO networks here.
For questions and enquiries, please contact the ECHO Coordinator at ECHO@sapmea.asn.au.